Professional Senior Portrait Photography Session in Real Time
High school senior portrait photography can happen any time of year these days. This is Taja, a senior from the class of 2021, from Coastal Christian School in Pismo Beach. Although most senior photo shoots are in the summer months, we shot Taja's senior session in February.
Check out this short video to see what a real senior session is like with Dennis behind the camera.
Makeup Artist Included in this Senior Photography Session
Taja and her family chose our Fashionista session that includes a makeup artist, a studio glamor shoot, and an outdoor shoot at a location of your choice.
The Fashionista session is a favorite of many seniors who don't want to worry about doing their own makeup. They can just relax and enjoy the studio and outdoor session times. A professional makeup artist comes to our studio with the single goal of bringing out your natural beauty, and making you feel pampered at the same time. Everyone who chooses this package always LOVES it!!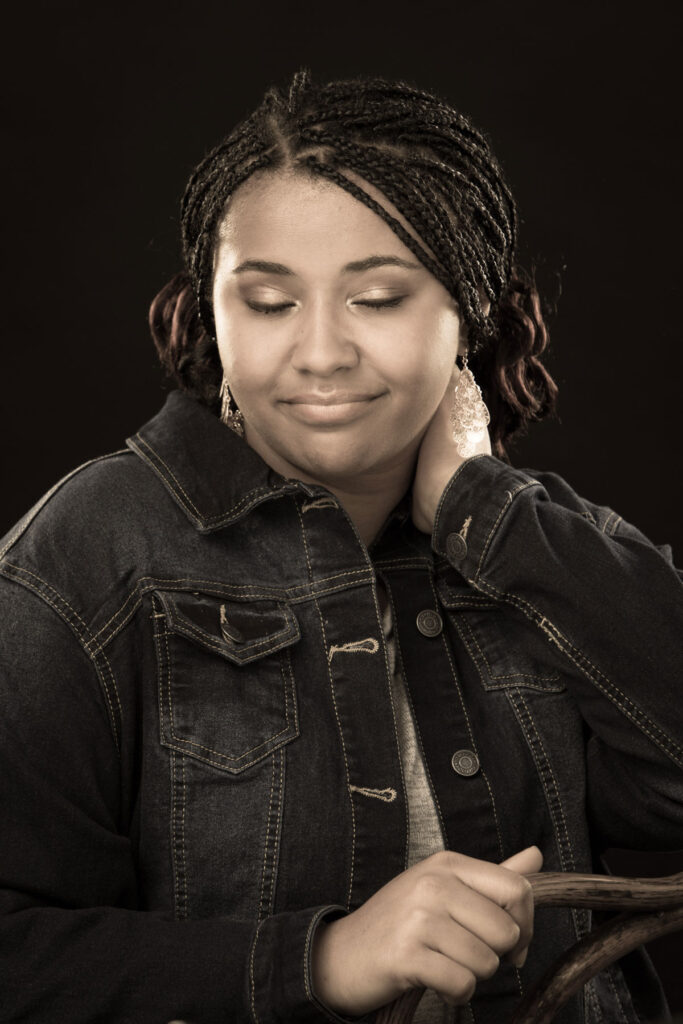 Lights, Camera, Action! You Look Marvelous!!
After the makeup is complete its time for the studio glamor shoot. With lights, props, and great backgrounds we get to stylize a variety of pretty cool photos. Meanwhile, your guests can add to the fun atmosphere as the shots are viewed in real-time on the large HD TV right there in the studio.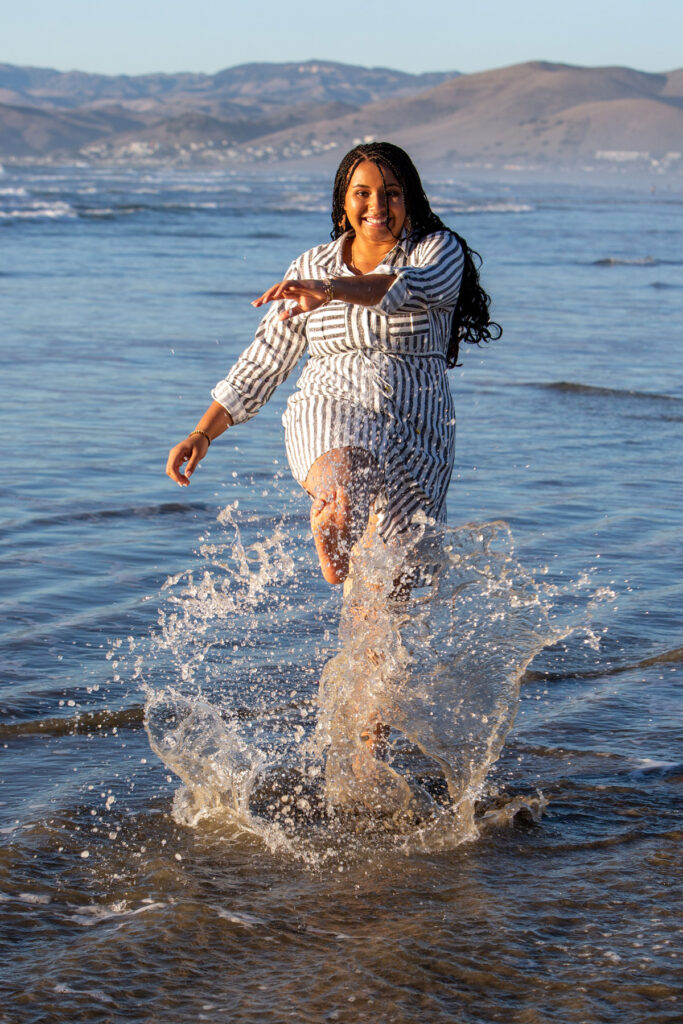 Outdoor Senior Photography Session
For her outdoor session, Taja chose one of our favorite beach locations in Morro Bay, about 16 miles from the studio. After the studio shoot was finished we met up with Taja and her family at the beach to continue the fun. Taja also wanted a few pictures with her brothers and her dad and we always enjoy adding in family members. And her dad even graciously agreed to hold our reflector for some of the photos!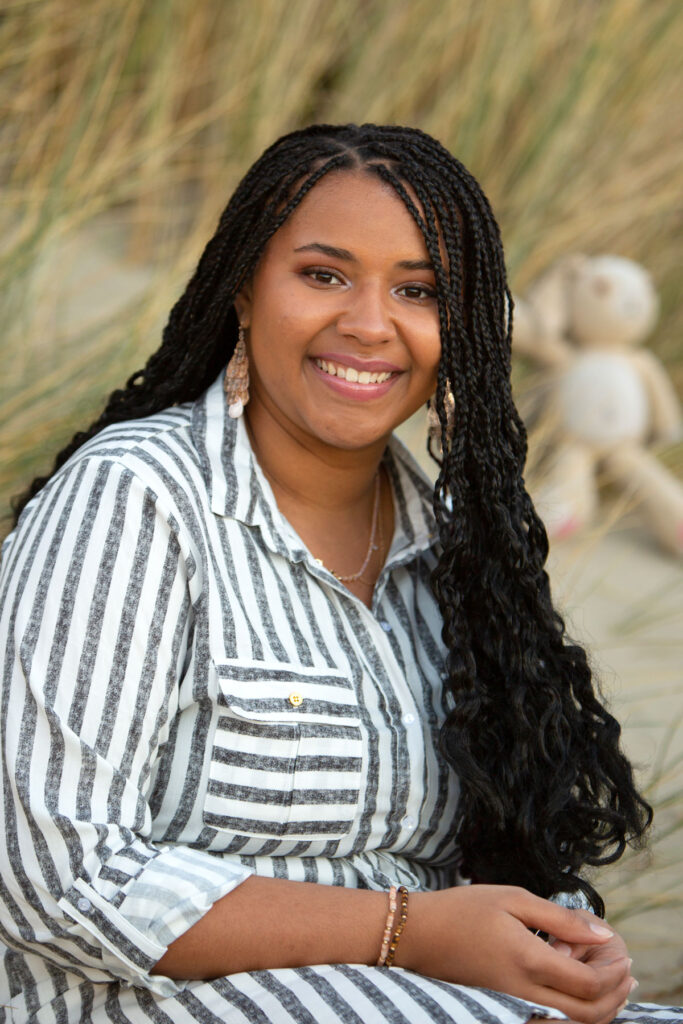 For more information on our Senior Portrait Photography check out our Senior Portfolio