I just had my old high school teacher call and ask me that question. She is now a Realtor and lives outside our area. A local photographer gave her a price of $350 and she thought that was a little expensive for just a headshot for her business cards. I explained to her that he might be pricing it like a regular portrait session where much more time and effort are taken to get a wide selection of photos to choose from, resulting in artistic wall prints or a photo book.
Over the years I've learned that Business Headshots are different than most other portraits. My business portrait clients typically only want one or two images that they can use for their business cards, website, and online profiles. They're generally not looking for something edgy or artistic to hang on their walls, or a keepsake to share with family and friends. So I keep my business headshots fast, simple and inexpensive. My Studio Headshot sessions take about 15-30 minutes. We shoot until we get at least two that you like and I email you the cropped and retouched files for $125!
You might be able to find someone to shoot your headshots for less money, but why risk wasting your valuable time with a less experienced photographer when it involves such an important part of your marketing.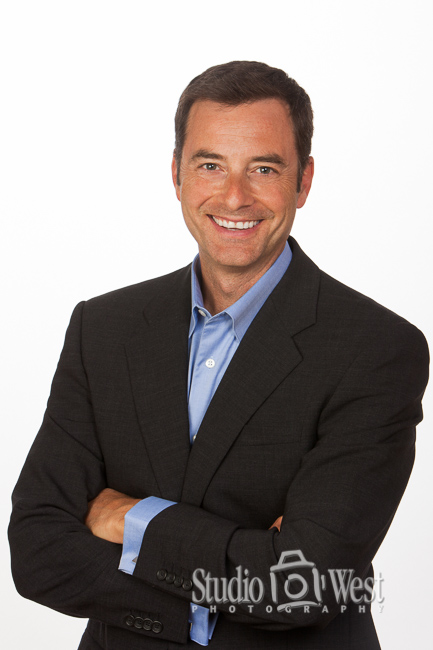 Headshot on white background. Head & Shoulders.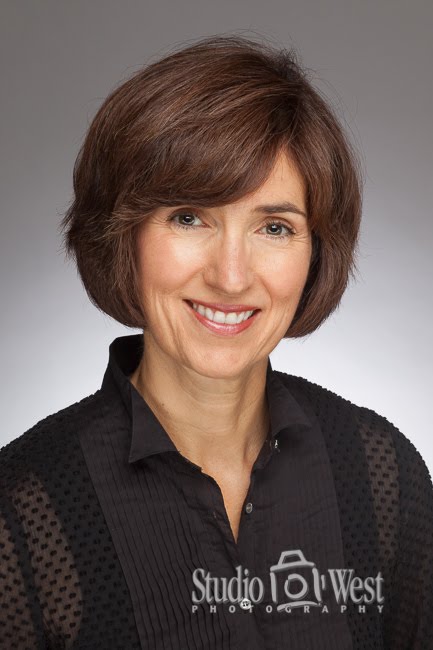 Headshot on white background with dark vignette.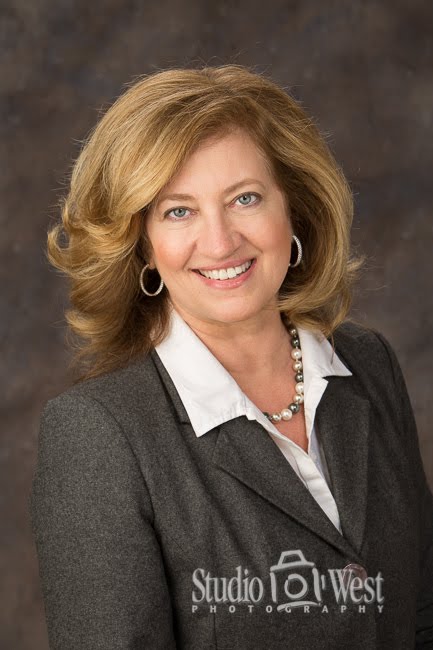 Headshot on modeled gray/blue background.
For business portrait and headshot pricing and information check out our website at Studio101West.com