I am so excited to announce the launch of my new website for Family and High School Senior Portraits! The new website has a fresh new look with new photo galleries, tons of information, and it's completely mobile friendly. We liked our old website just fine but with the changes in search engine optimization (SEO) and mobile device compatibility, it was time for a major upgrade. We finished the commercial photography side of it a couple of months ago and now have the portrait side working, just in time for high school senior portraits.
On the landing page, you will find links to the four main areas of photography I specialize in. Family Portraits, Senior Portraits, Headshots, and Commercial Product and Architecture Photography.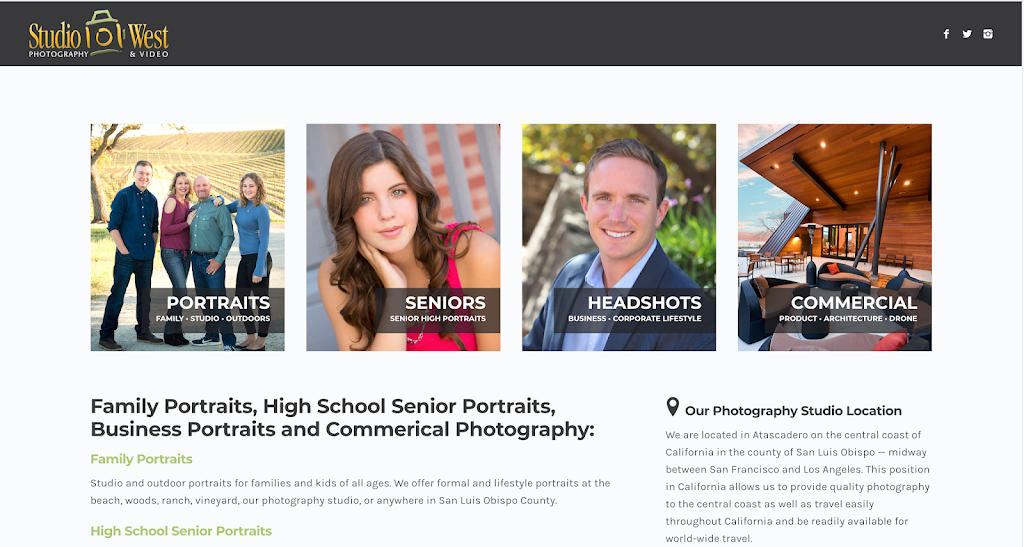 For commercial clients looking for architecture, business portraits, headshots, product photography or commercial people photography we have a separate url and landing page just for you. It also takes you right to my drone work and stock photography pages. That way you get right to what you're looking for.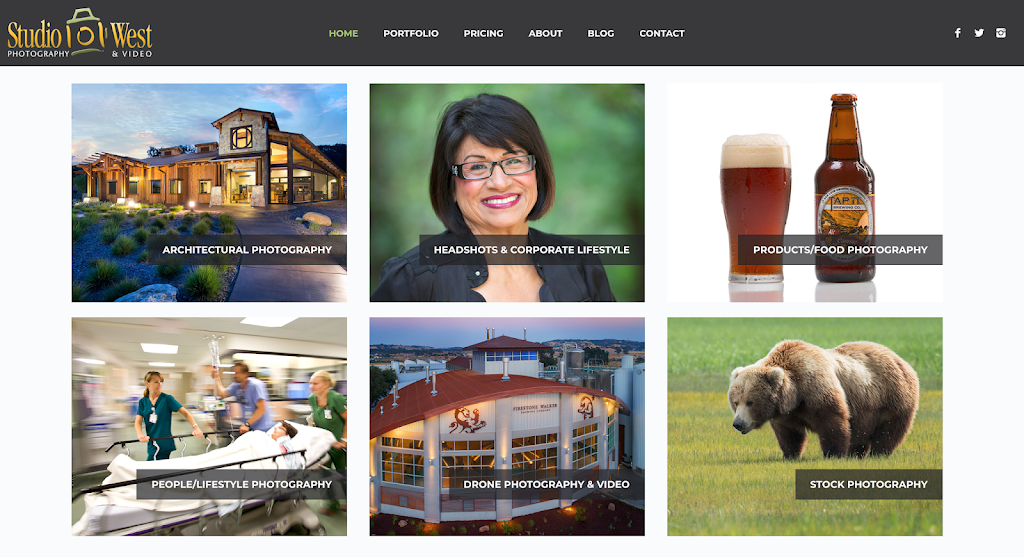 The website was produced by our in-house marketing and design department so it not only highlights my work but is also a great example of what Deborah can do at Studio 101 West Marketing & Design.
For more information about Studio 101 West Photography:
Call us: (805) 235-3801
Email us: info@studio101west.com
Web: Studio101West.com
Commercial Website: Studio101WestPhotography.com