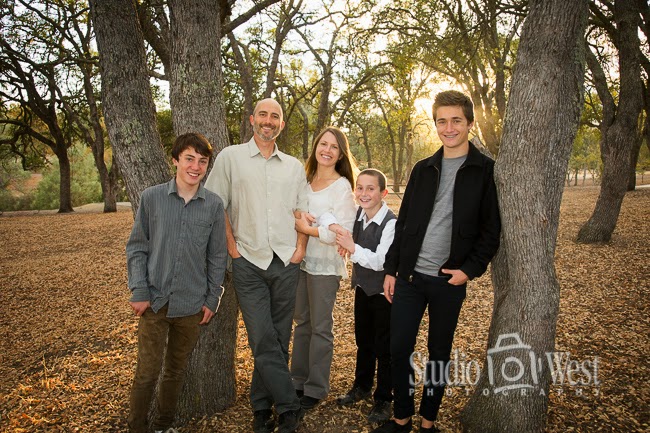 When you schedule an outdoor portrait session in the winter you never know what kind of weather you'll get. Because I come prepared, nine out of ten times we can work around Mother Nature and still get awesome portraits, which the family absolutely loves. But, that one out of ten times when it's raining, too cold, windy or foggy, and we can't reschedule — we have our warm, spacious photography studio in Atascadero as a great fall back. Just a few miles from our studio is this oak grove that looks wonderful for portraits just about any time of year. We shot this family reunion

last year

in November and I just love the soft warm feel of the location and the looks on their faces.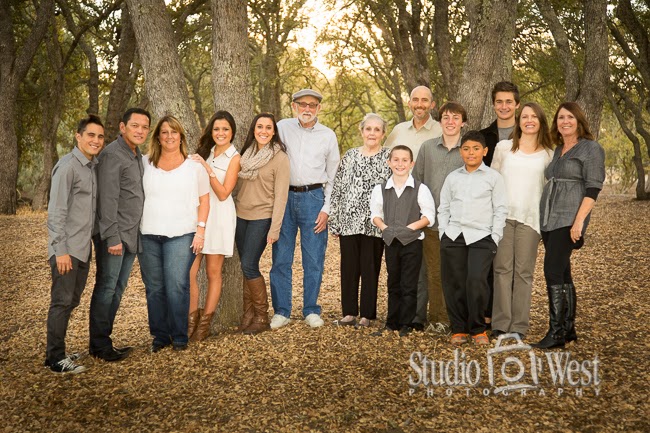 This was a family reunion of four families shot around Thanksgiving last year. I usually set up both the casual, loosely posed shots and ones which show a tighter connection of love and warmth.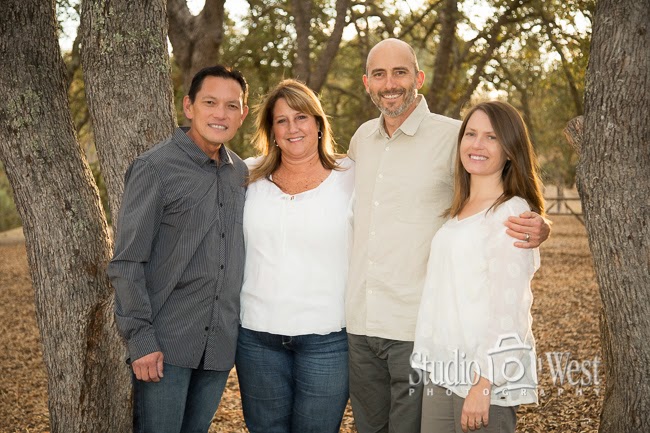 Here is a more closely posed grouping where they get to show the love – one of my favorite poses.
To see more family portraits check out our website at www.studio101west.com or click here to see if we have a date available for your family.