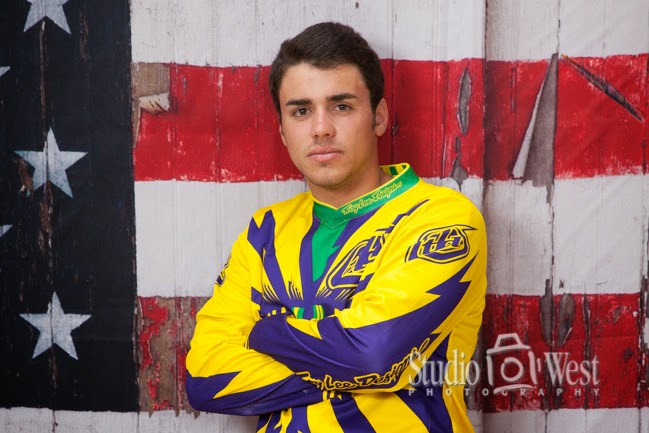 Nick is a 2014 High School Senior from Paso Robles who loves riding dirt bikes. He and his mom booked his portrait session way too late to be included in the school's yearbook, but she still wanted some great portraits of her son to hang on their wall and to give to friends and family. Mom was more interested in the tuxedo and cap & gown photos, and Nick was fine with that, but when I told him to bring in his motocross gear he was a lot more interested. This shot, with our new vintage flag set, turned out so cool that we used it for our early season special promo, (see the promo at the bottom of this post).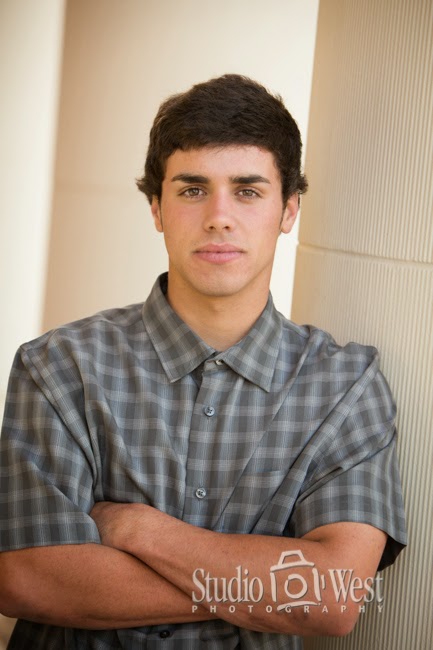 This turned out to be one of the family's favorites. To me the eyes are the key to a great portrait.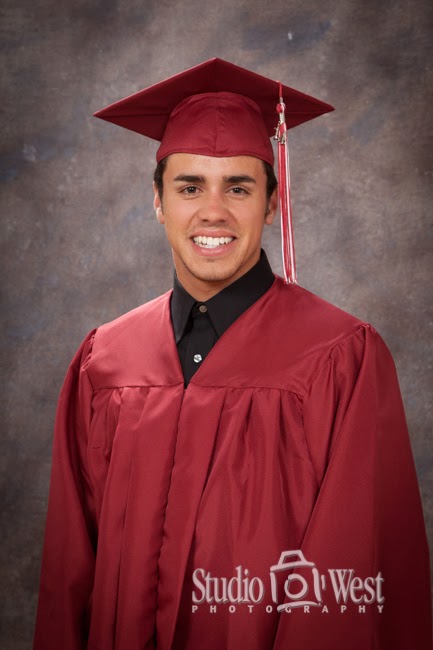 Studio 101 West is one of the few photographers in the county that can offer both studio and outdoor portraits in same session. For high school seniors this gives you the best of both worlds; formal and edgy studio shots or beautiful outdoor portraits all in the same visit.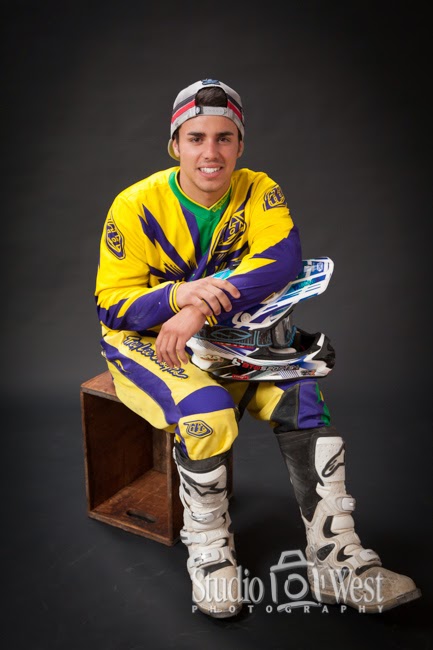 Nick in his dirt bike gear.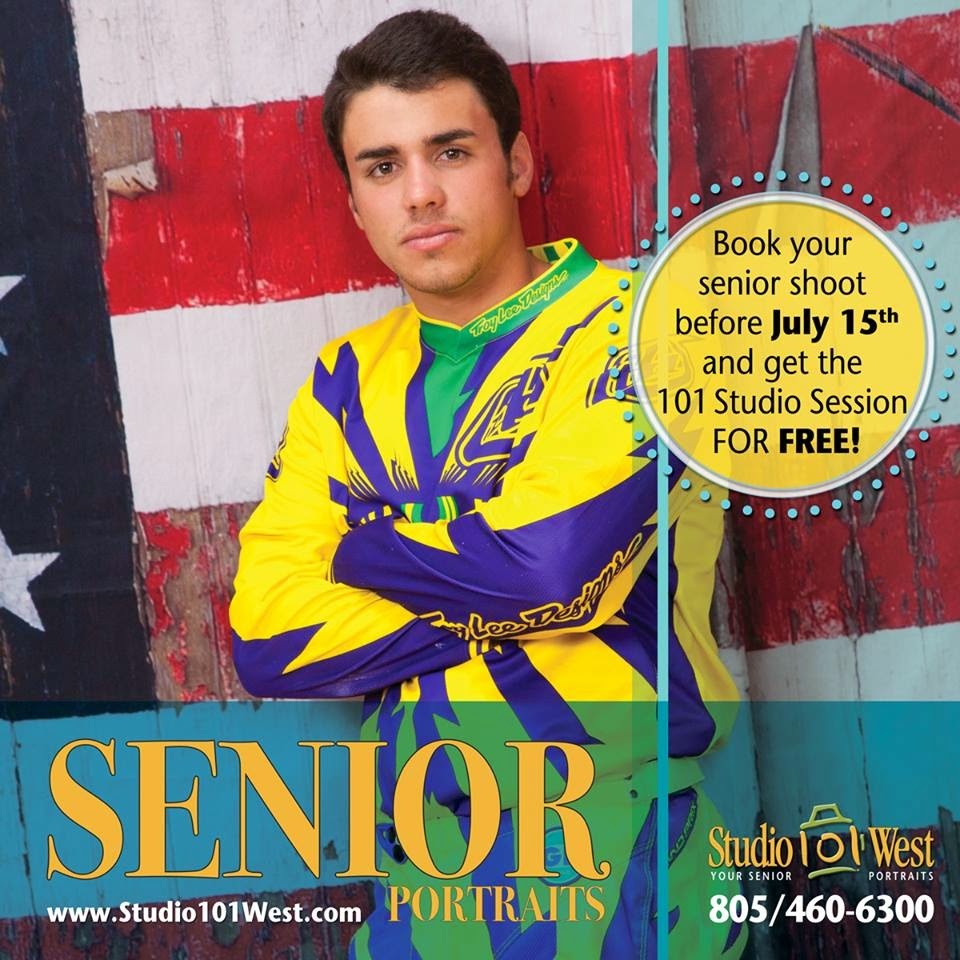 If you want to be in the school yearbook, the best time to book your senior portrait is during the summer. You can save big if you book early. For 2015 seniors, Studio 101 West is offering a FREE studio session (a $75 savings) if you book before July 15th.