Sunny Acres Orphanage Architecture Restoration Project — Now Bishop Street Studios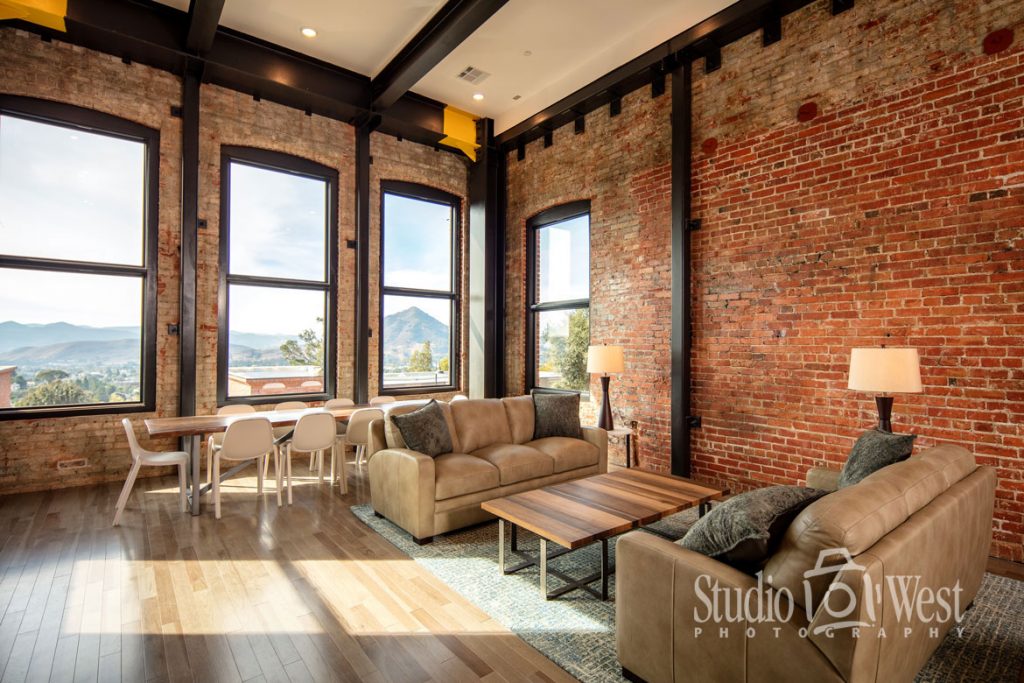 Architectural Photography in San Luis Obispo comes in many sizes, but some of my favorite architecture shoots are those that have a rich local history. I love the older historic buildings in San Luis Obispo County. Saving these gems takes a great deal of time-consuming work and is costly. However, it gives me great satisfaction to be just a little part of this architectural photography history in San Luis Obispo.
Architectural Photography in San Luis Obispo – A Photographer's Dream
Originally built in 1931, this red brick building is situated in the hills overlooking San Luis Obispo. Formerly known as Sunny Acres Orphanage, it eventually became the county juvenile detention center before closing in the mid-1970s. For the past 40 years, the large brick and mortar building has sat abandoned. Sunny Acres became a place for vandals, graffiti artists, and ghost hunters. Locally it was also known as Hells Acres and gained a reputation for being haunted, as mentioned in an article by Weird California. It now stands strong (and ghost-free) as one of San Luis Obispo's much needed, affordable housing projects. Bishop Street Studios is the new name of this prime real estate, which has been specifically redesigned for people with mental health issues.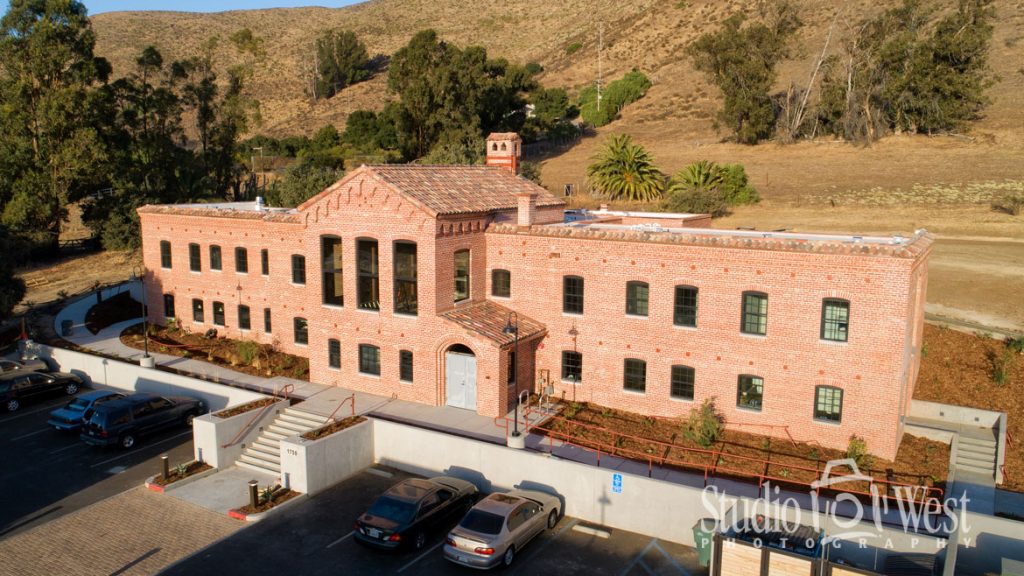 A View with Every Room
This two-story, beautifully restored, Romanesque brick building proudly sits on the east side of San Luis Obispo overlooking the city. The new design plan also encompasses three new structures that together offer 34 apartments each with a million-dollar view. The restored building features a large community room with 15-foot ceilings, amazing views and comfortable furnishings that make it feel more like a country club than public housing. Shooting Architectural Photography in San Luis Obispo often requires drone still photography and video, this site is especially rewarding because of its spectacular views.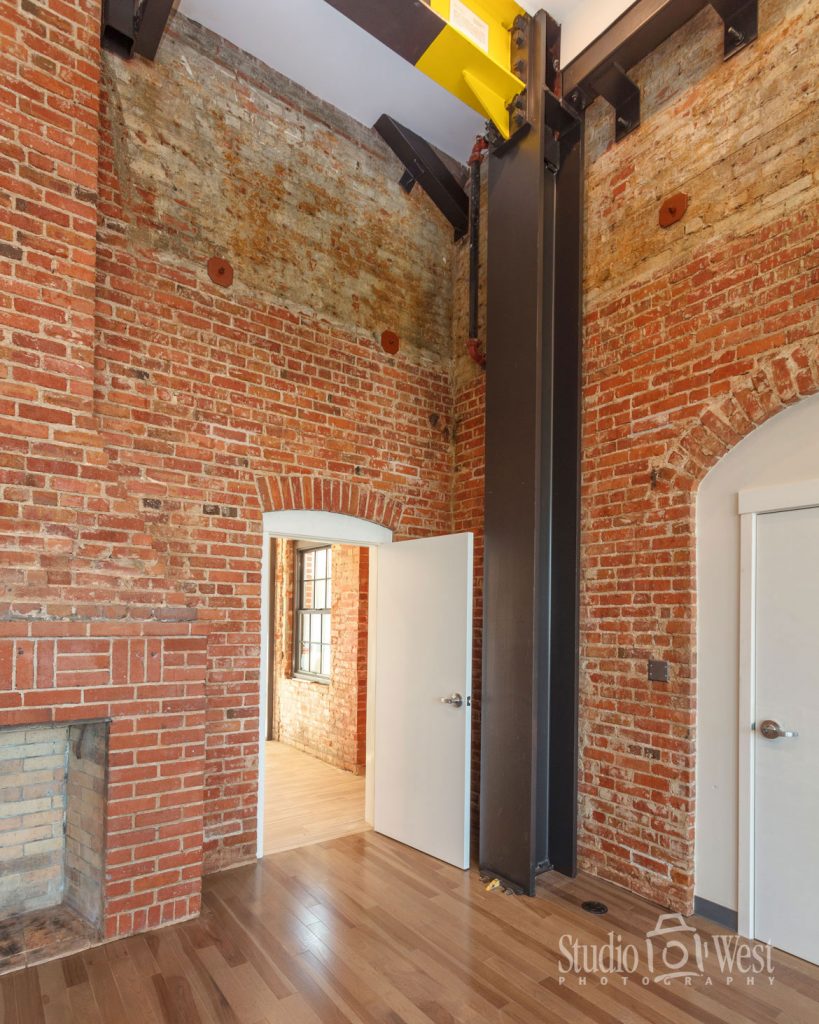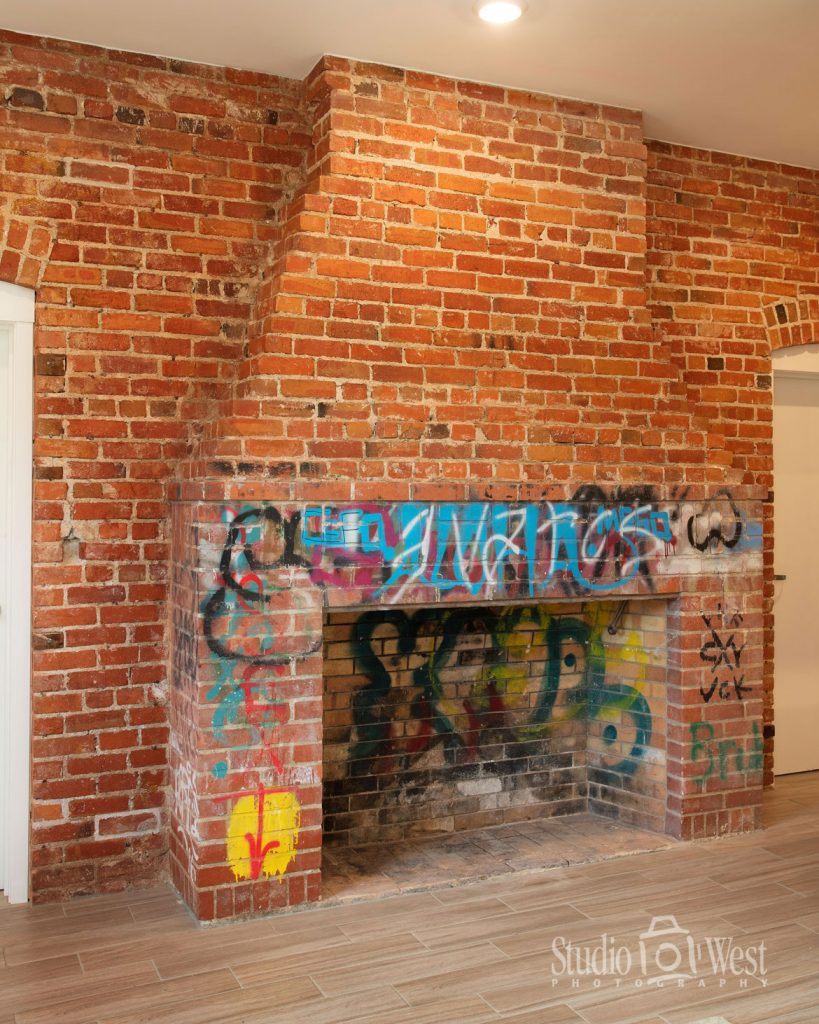 Making History and Saving History
J.W. Design and Construction did the painstaking restoration meeting California earthquake standards, as well as constructing three adjacent buildings. Moreover, the architectural design allows you to see some of the retrofitting in the steel girders, which ensures ultimate safety. Now the bars on the windows and the steel caged cells are a thing of the past.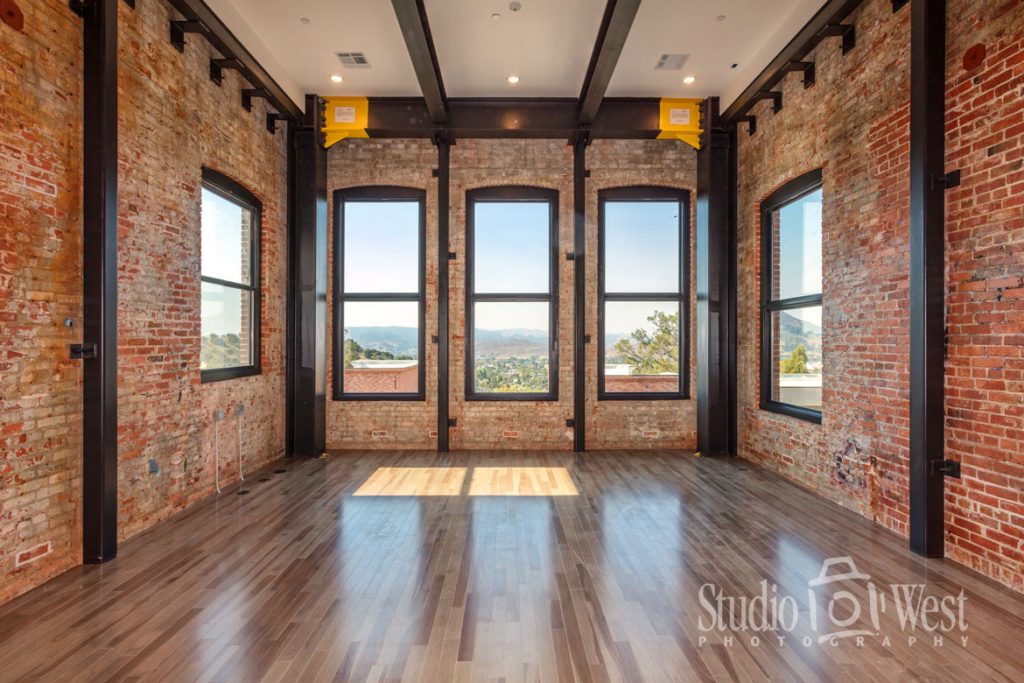 Likewise, Ten Over Studio did a great job with the design, contrasting the new and the old in a tasteful way that should make anyone happy to live there. The property is owned by the Housing Authority of San Luis Obispo (HASLO) and operated by Transitions Mental Health Association (THMA).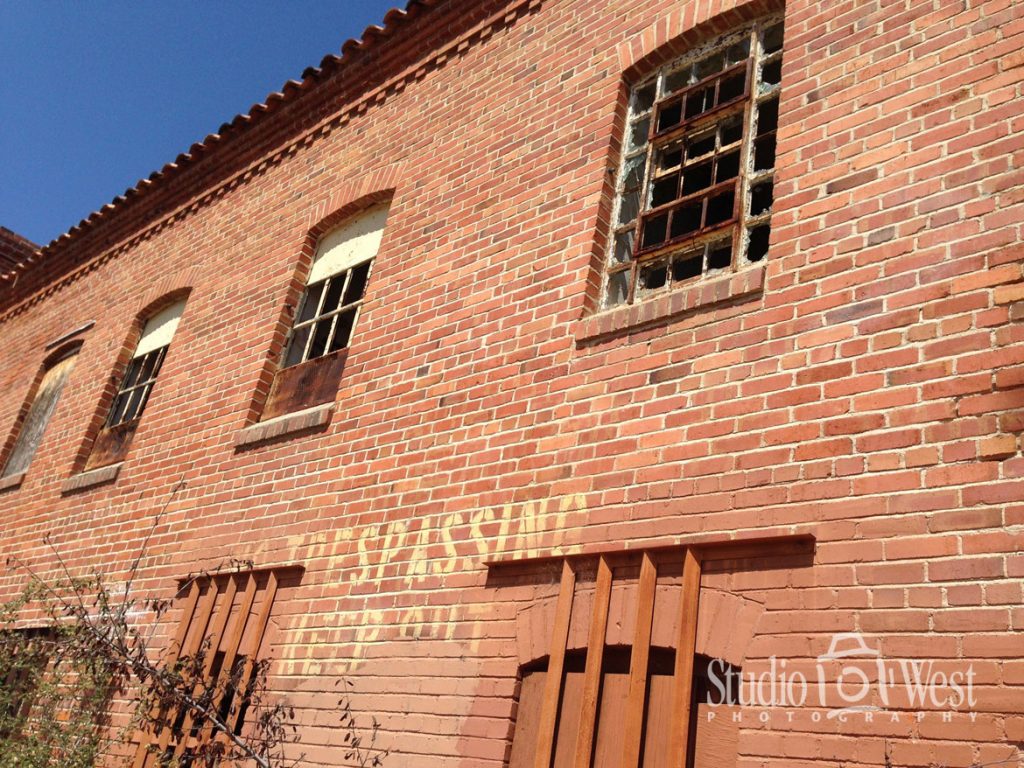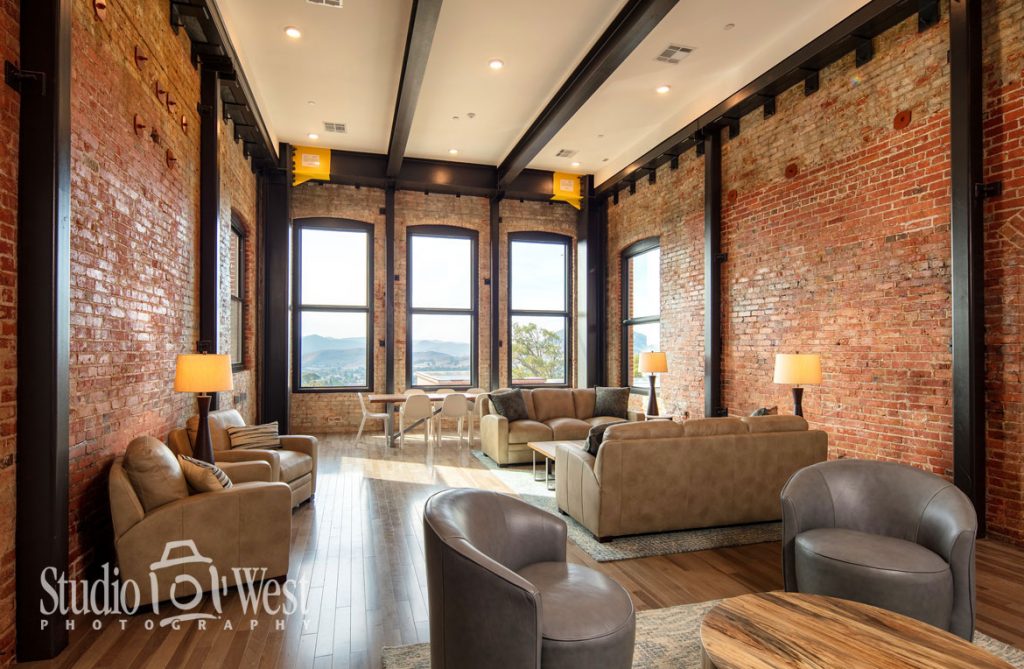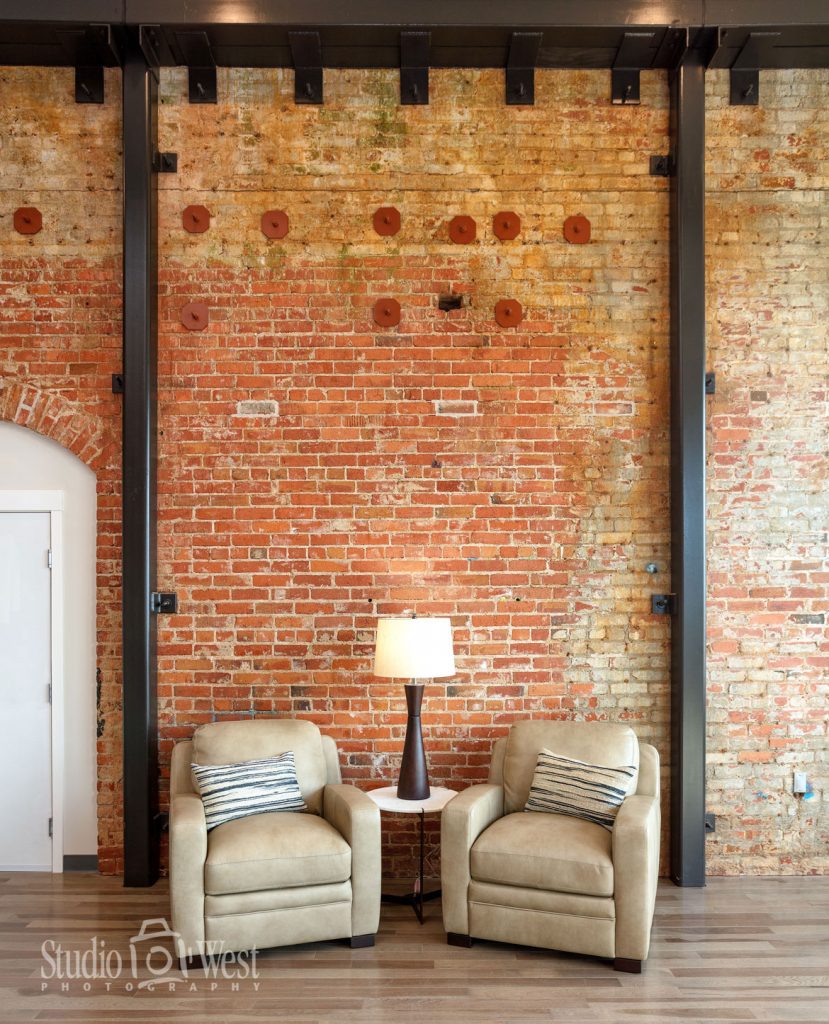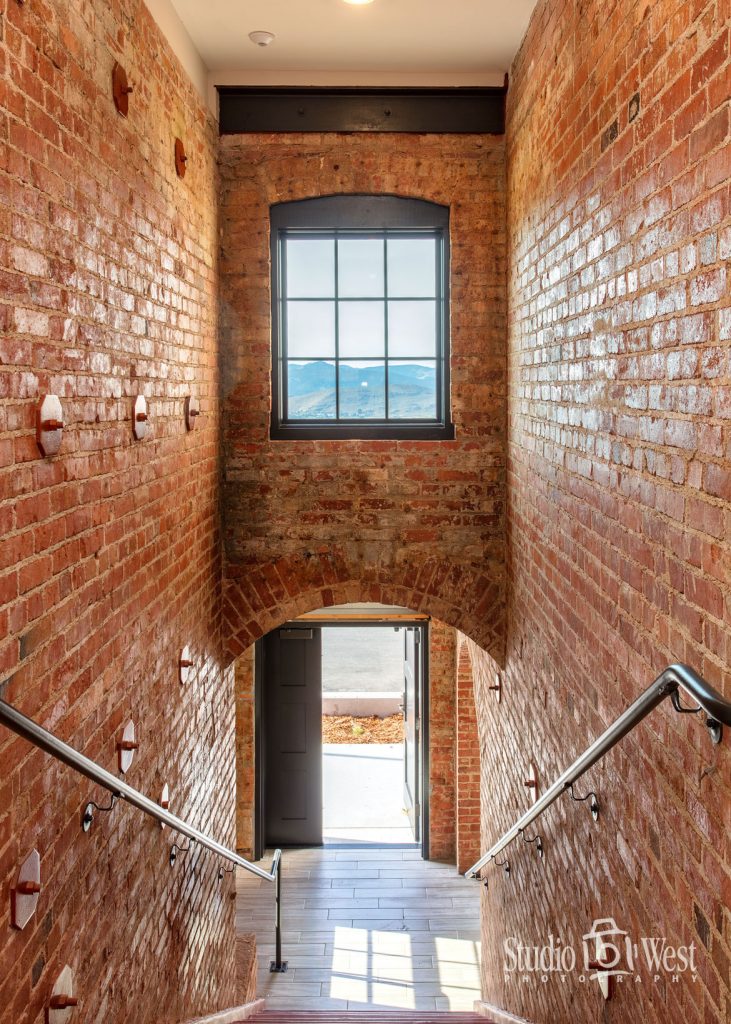 Award-Winning Architectural Photography on the Central Coast
Dennis Swanson at Studio 101 West Photography is the Central Coast's premier Architectural Photographer. He has been shooting San Luis Obispo Architecture from private residences to multi-structure commercial buildings for over 30 years. Dennis shoots architecture throughout California as well as nation-wide and abroad for Architects, Builders and Developers, Realtors, and homeowners. For more information be sure to visit our website at Studio101West.com
Other architecture restoration projects I have photographed: San Luis Obispo Railroad District, the Wineman Hotel, the Butler Hotel, Halter Ranch Winery the Carlton Hotel just to name a few.