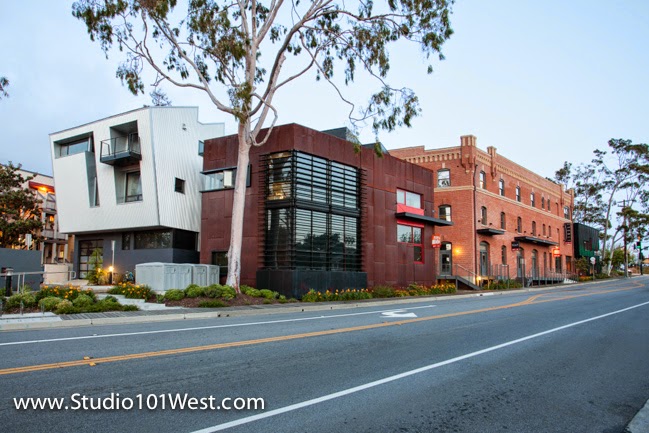 The first time I went to photograph Railroad Square it was blocked by fire trucks. Someone had just crashed their truck into the brick building. Luckily,
the building was not damaged and no one was hurt. (See my previous post for photos.)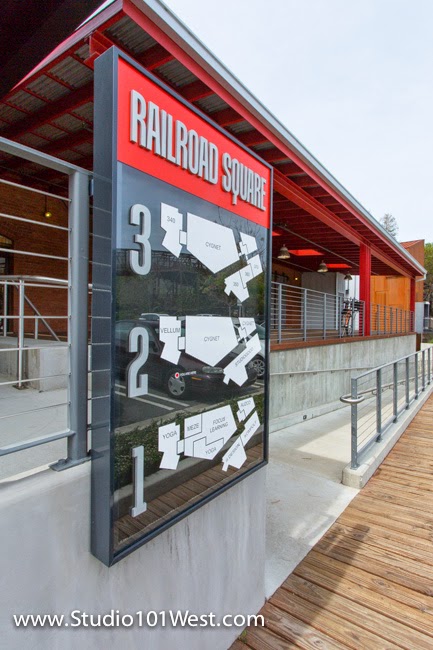 Railroad Square is made up of four uniquely designed buildings and is located in the historic Rail Road District of San Luis Obispo. The main brick structure of the Rail Road Square was originally built in 1912 as a wholesale warehouse and distribution center. The main building is an excellent example of early 20th century commercial masonry construction. Today, thanks to Gracia Archtecture + Design, the four building square represents a tasteful mix of old and modern architecture that enhances the industrial flavor of the original building.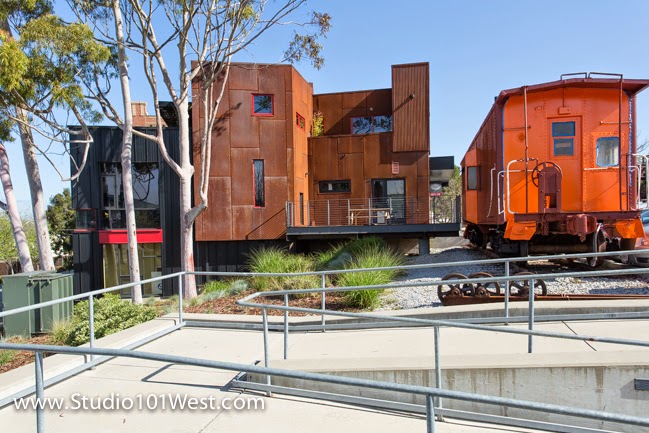 On the south side of the square there is an old caboose undergoing restoration.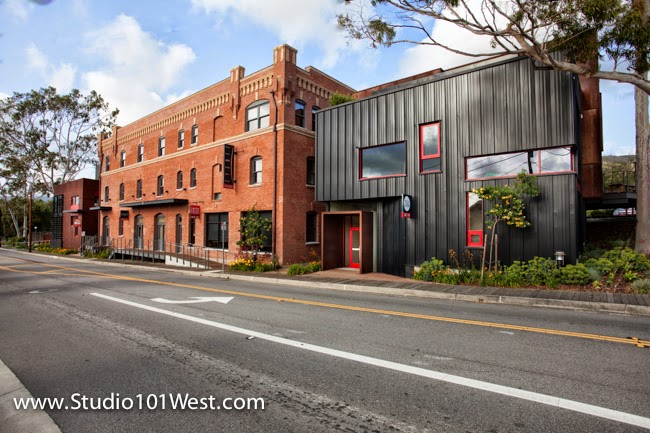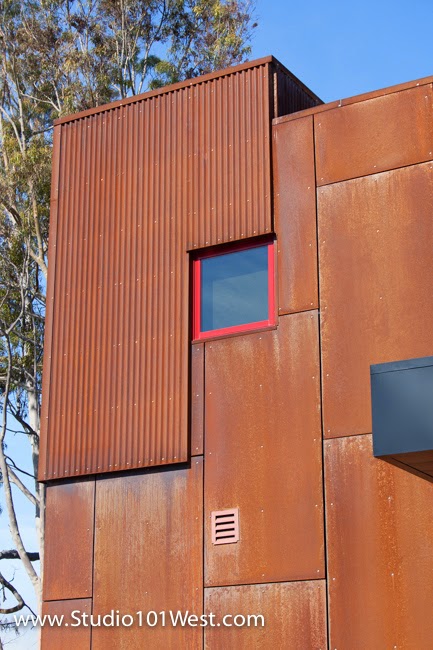 I love the architect's use of contrasting textures and materials.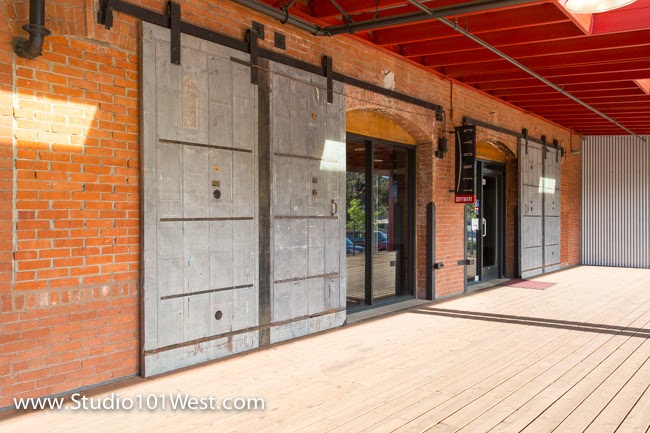 The original warehouse doors have been retained as artistic elements and functional doors.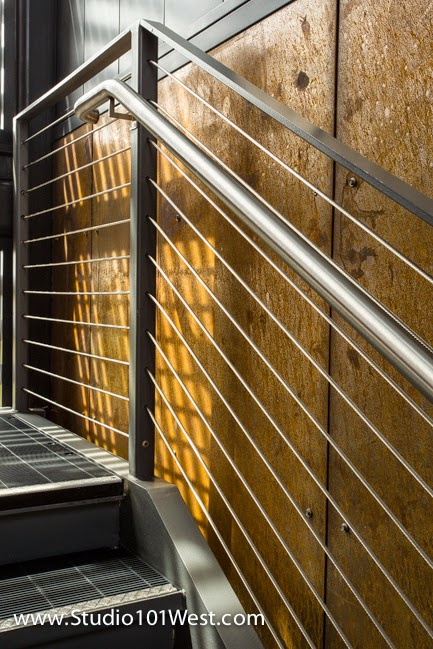 There is no shortage of beautiful lines and textures in this design.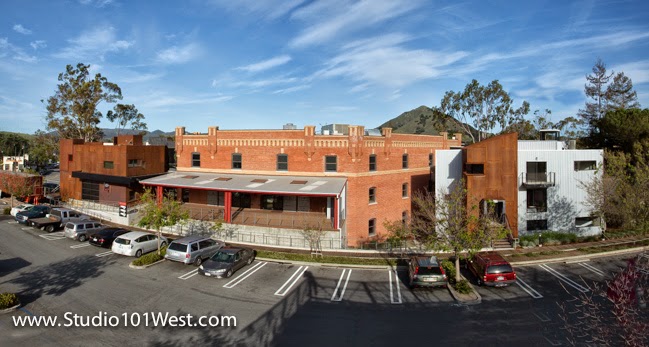 This view of the back of the square is from the Jennifer Street pedestrian bridge that goes over the rail road tracks.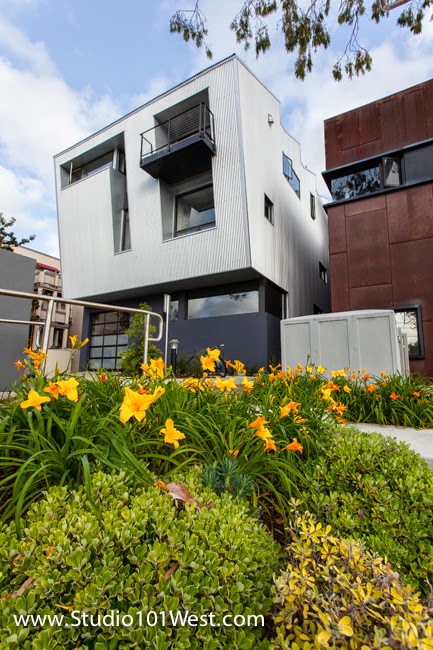 Some of the new buildings in the square include upscale apartments.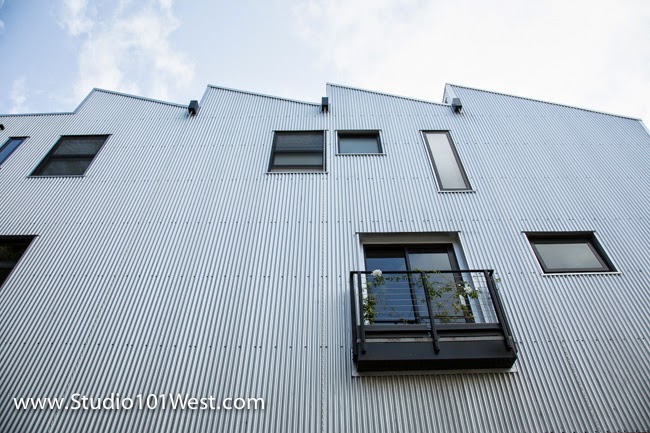 This is a view of the residential part of the square. This building features corrugated steel sides and a sawtooth roof line which says, "industrial" with a clean modern look.
Click here to see more architecture posts, or check out my architecture website.