I became a San Luis Obispo County drone pilot when I got my commercial drone pilot's certificate in 2016, but I got my first Phantom drone in 2015. Since then, I have flown over 300 mostly successful flights with two different drones in two countries. I say, "mostly successful" because I have to admit that the first drone had a few hard landings. Most hard landings left me with just prop damage and a few near heart attacks. The worst crash was my third flight when the drone decided its battery was so low it needed to return home. Normally that is not a problem but, I happened to be flying under a tree at the time. Before I could cancel the Auto Return feature the drone had flown straight up into the tree, trimmed a few leaves and branches then fell 15 feet down to the hard ground. To my surprise, it only left a small crease in the body and of course, wrecked the props. Anxious to see if it still worked I put another battery in it, replaced the props and tried to take off (my fourth flight). But I forgot to check the new battery's level. It took off, got about a foot in the air and immediately lost power and went down sideways. I gave up for the day when I realized I needed more props.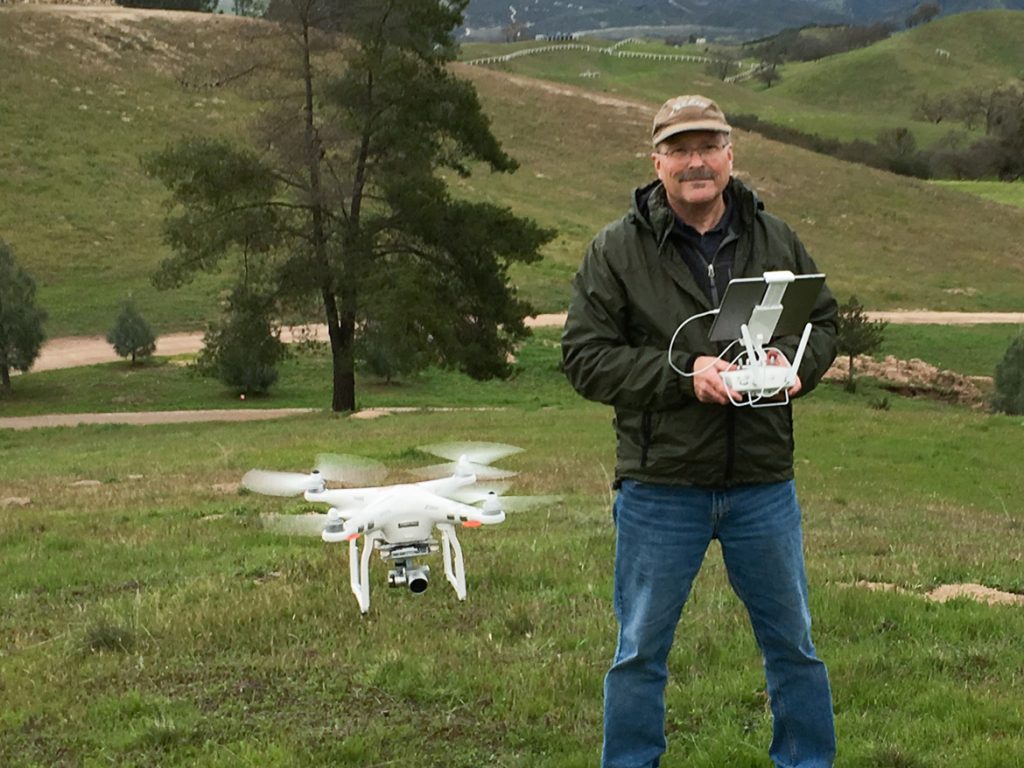 That was over three years ago! Now, with my new Phantom 4 Pro, I have many flights and miles behind me and am proud to say this new drone has never had an "eventful" landing like those. I've trimmed a few trees but never crashed. In checking my flight log app I can see that the furthest distance I have flown is about three miles, That was when I was doing some aerial mapping for a camp in Creston, CA. According to the DJI flight log, I have flown a total of 773,519 feet or 146 miles! Never would have guessed that one. My top speed was 45.6 mph (not sure why the log says 170 mph but that would be really impressive).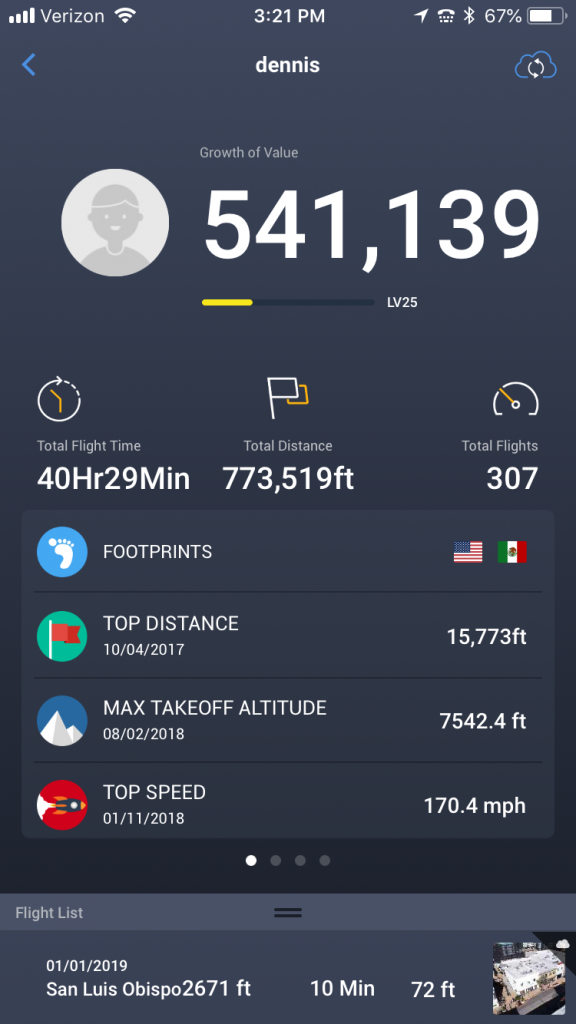 Those 40+ hours of flight time have taught me many things about flying drones and getting the best imaging possible. I keep a written flight log of every flight, with notes on how to make improvements, so I can learn from every situation. My favorite flights so far are from last October at a Hobie Cat regatta on the Sea of Cortez, Mexico. You can see the results here on my YouTube Chanel.
To find out more about my drone photography and video work check out my WEBSITE