San Luis Obispo Professional Drone Photographer: Interesting Facts About Drones or Unmanned Aircraft Systems (UAS):
Most people don't realize that it is illegal to fly a drone in the city of San Luis Obispo without specific authorization from the FAA. As a professional drone photographer, I just received my Certificate of Authorization after waiting four months to get approval. Now I just call the airport to let them know when I will be flying and it's perfectly legal. Flying legally also means I'm covered by my studio's insurance policy. Since I have my Remote Pilot Certificate I can fly commercially as part of my business. Remote Pilot Certificates are awarded after a rigorous knowledge test at an FAA testing center. Remote Pilot Certificates are completely different than drone aircraft registration that the FAA used to require of hobby pilots. So, hobby flyers still CAN NOT legally fly in controlled airspace or use a drone for financial gain without a Remote Pilot Certificate.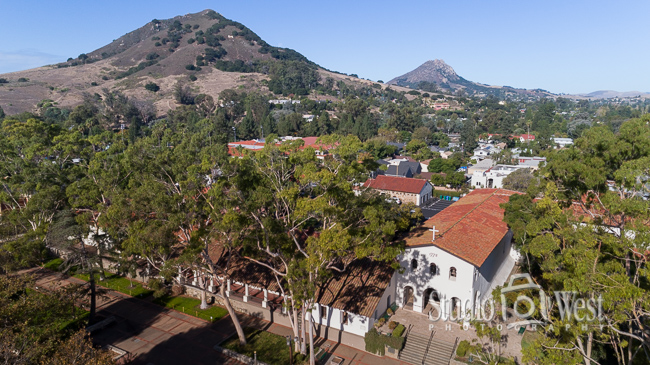 A unique view of Mission San Luis Obispo de Tolosa.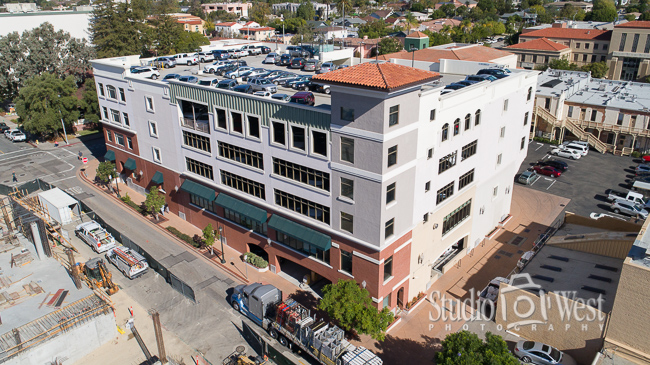 One of my clients built the Palm Street Parking Structure and these images will be used to enhance their portfolio on their website.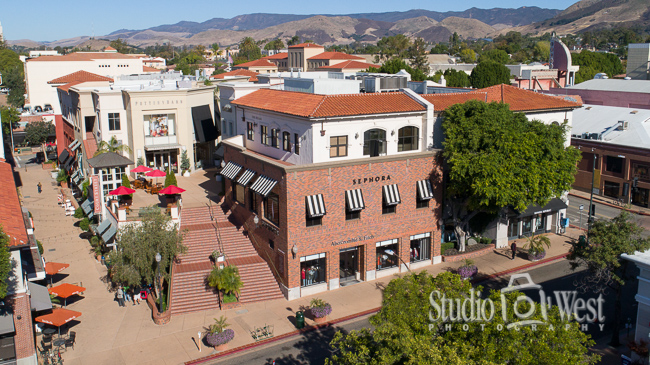 The Court Street Plaza is another property on my client's list to shoot. We were limited on angles that day due to unsightly road construction in the area.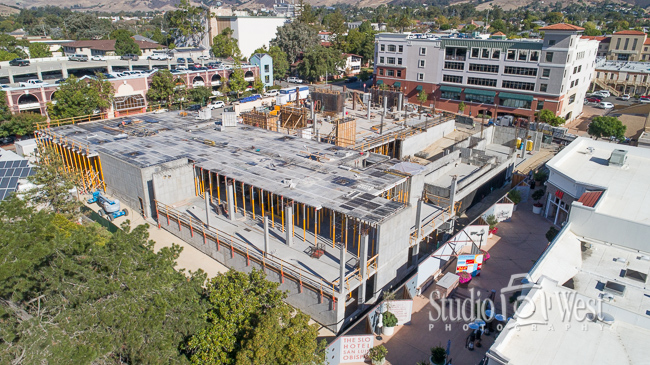 One of my ongoing jobs is to record the construction of the Hotel SLO. I love this angle because it shows the scale of the project compared to the parking structures in the background. It will eventually be as tall as the adjacent six-story parking structure.
Find out more about our Commercial Photography and Drone services on our website at: www.studio101west.com