.Yes, I am now an FAA Certified Commercial Drone Pilot for Drone Photography. The FAA regulates the commercial use of drones is so rigorously. Before August 2016 you had to have a full-on pilot's license to be able to fly drones for hire. Today, however, commercial unmanned aircraft pilots are required to pass a background check and a rigorous knowledge test at an FAA testing center. I am excited to add this new and amazing technology to my commercial photography toolbox.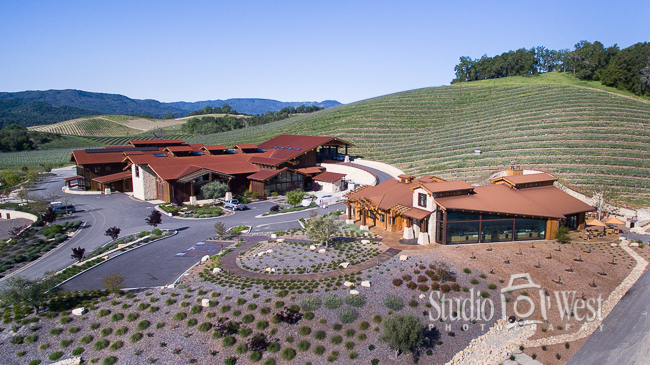 These aerial drone photography angles were hardly possible a couple of years ago. Even with an expensive helicopter shoot, these angles are so low that it would have been a major disturbance to the business. But with a drone, I can choose angles that best show off the artistic roof lines and still show the front of the buildings without disturbing the business.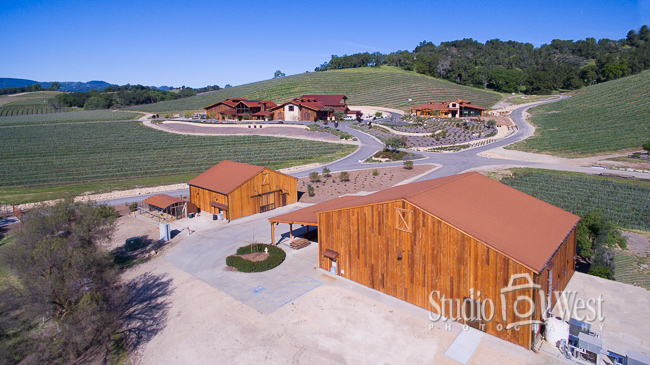 A drone was the only way to get this perfect photography angle. This angle shows how the outbuildings tie into the main winery and tasting room.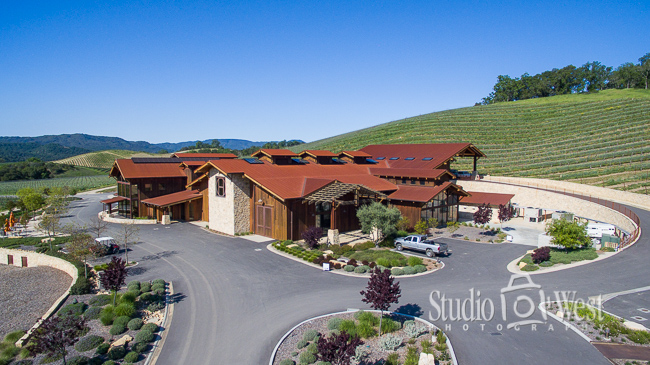 The Halter Ranch winery features gravity-fed production. The grapes enter on the upper ramp in the back and the juice is gravity fed to the fermenting tanks and barrels.
Check out my other blog posts to see more photos of the wine caves and interior photos of the winery and tasting room.