I have been shooting elevators for Mitsubishi for about 4 years now and it's taken me to cites as far away as Chicago to shoot elevators and the buildings they are in. A few weeks ago we photographed a new office building in downtown San Francisco. Everything went as smoothly as can be expected with architecture photography and the client loves the photos. It was not the most glamorous building I've shot for them but these elevators had several unique features not seen in other buildings. My wife and I love San Fransisco and were able to stay at the Prescott Hotel, a newly remodeled older hotel just a block from Union Square and our favorite jazz club Biscuit & Blues — a little hole-in-the-wall club with great live blues music and amazing biscuits.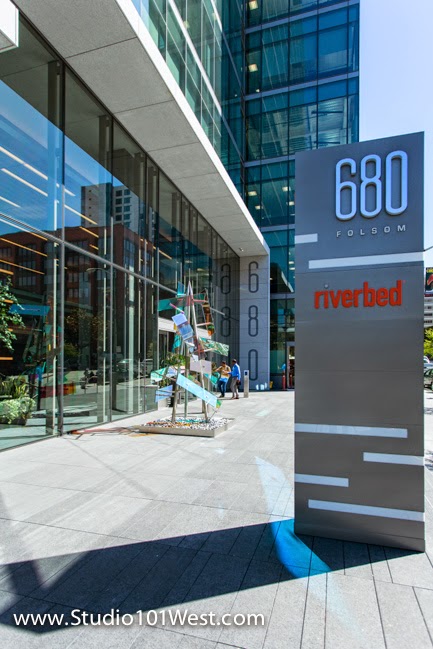 The building is on Folsom Street and occupied by Riverbed Technologies and Macys.com.
A unique feature of these elevators is the translucent marble back and ceilings.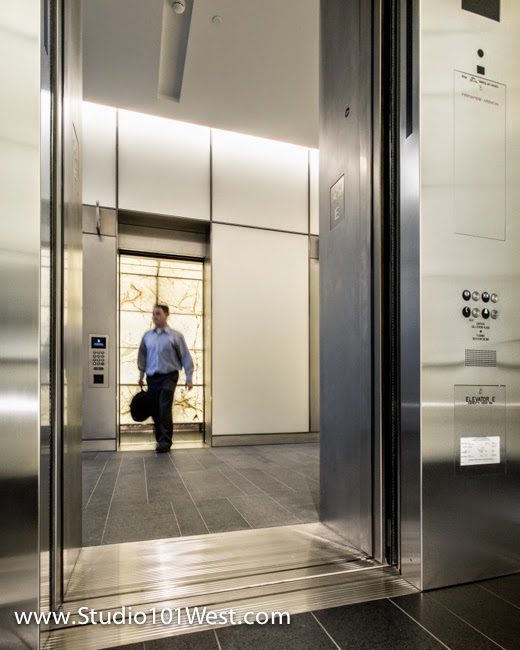 A security feature of these elevators is that you have to scan your ID card in the hall before picking your floor. There are no floor buttons inside the elevator.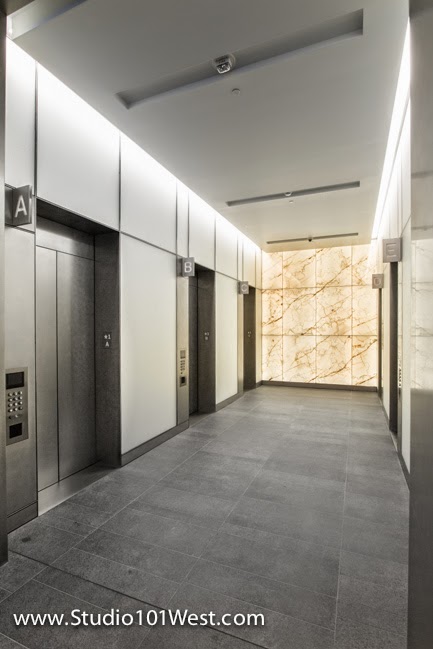 Elevator hall with scanner and floor buttons on the outside of the cars. The back of the hall has the same back-lit marble as seen in the elevator cars.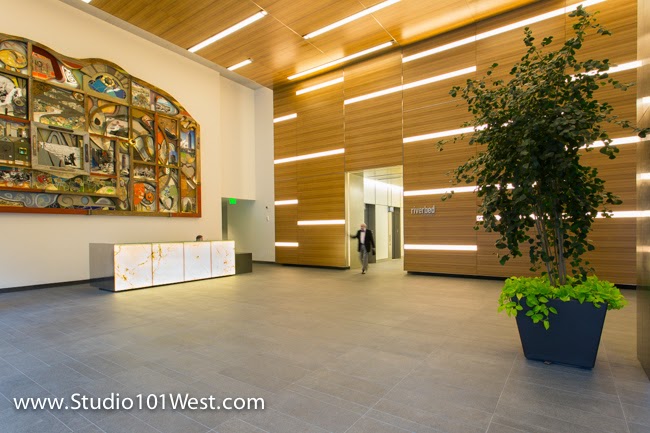 The main lobby with the back-lit marble counter.