The Harbor Street Fire Station in Morro Bay is a state-of-the-art fire house that just opened a few months ago, replacing the old station that was badly damaged during an earthquake in 2003. The building is as functional as it is beautiful, with room for four large fire trucks, training facilities, offices, a small gym,  modern living quarters, a fireman's pole, and even an ocean view. It was a fun and interesting challenge to photograph this building last Wednesday for San Luis Obispo based  Fraser Sieple Architects. Working around the firemen and their duties, we managed to get exactly what the client wanted in one 4 hour photo shoot.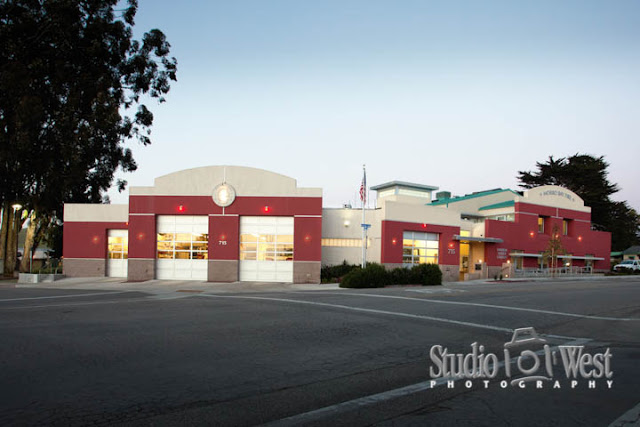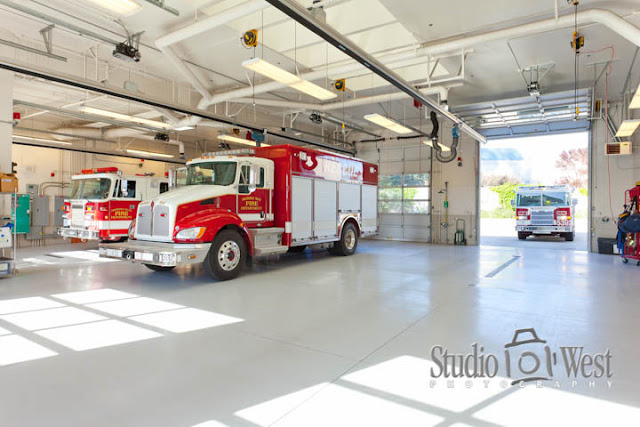 This is the apparatus bay where the trucks and other equipment are kept and maintained. Notice the rack hanging from the ceiling with the large hose on it. The hose hooks up to the tail pipe of the trucks and follows them out when they leave to stop exhaust fumes from filling the bay.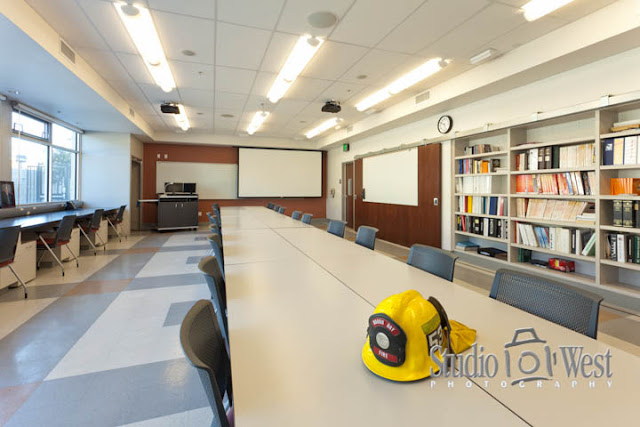 This is the training room with all the modern features you would expect in a high-end college. The helmet belonged to one of their fireman who recently passed away.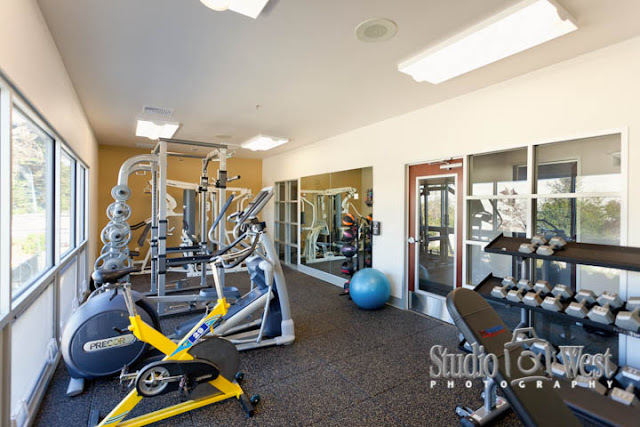 An exercise room with a view.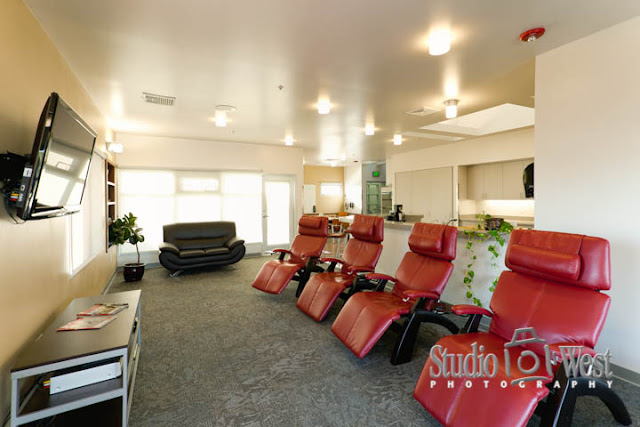 The day room is the place to hang out between emergencies and watch TV, play video games or just appreciate the view of Morro Rock and the ocean from one of the outdoor decks.