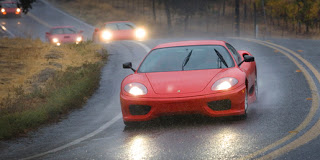 Most businesses spend thousands of dollars each year on marketing and advertising. Most of that money goes toward ad placement, printing, graphic design and the company website.
Now consider how much of that budget is spent on professional photography versus how much the quality of that photography can affect the look of your marketing materials. Every marketing professional will agree that if you don't get a person's attention in the first few seconds you've lost them. What's the first thing people look at? The photographs! When budgets are tight, is photography where you should trim your expenses? You could "save money" by taking the photos yourself or by hiring a cut rate shooter and then spend umpteen hours trying to make them look better in Photoshop, but that is still going to cost you, in more ways than you might think. For the price of one ad placement you could get great professional photographs you could use for years in all of your marketing and promotional materials.
Looking at it this way its clear that if your marketing uses any photography – and it should, you need the best photographs you can get. Commercial photography isn't expensive, compared to the rest of your marketing expenses; considering the overall effect on your business success, its cheap!

Studio 101 West – Photography that helps you look your best.