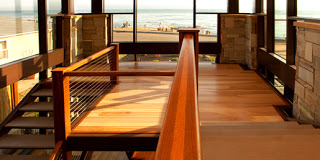 Q: Who owns the copyright to the photographs?
A: Studio 101 West owns the copyright to all photographs they create. When you hire us to shoot for you, you are paying for a one time use of the images, if you have other needs just let us know ahead of time.
Q: Can I give a copy of the photos to someone outside of my company?
A: Unless you purchase full ownership to the photos you are not permitted to give or sell them to a third party. The third party must pay to use the images if they would like to use the photos.
Q: Can I buy my images outright?
A: Yes. Any images shot by our studio can be bought outright. You need to discuss this with us prior to the shoot. Buying images outright means that you have unlimited usage and full control of the images.
Q: How do I receive my images ?
A: Your images will be posted to your own secure gallery where you or anyone in your company can download them with a password. We can also provide your images on CD or DVD.
Q: Can I be at the photo shoot?
A: Yes. In fact if we have not shot for you before, we would like you to be at the photo shoot. If you are not there to approve the layout you will have to accept the photographer's best judgment. If location limits your ability to be at the shoot, we can send you a soft proof via the internet. Once we have approval of the soft proof, we can finish the photo shoot. Let us know ahead of time what your needs are.
Q: Do you hire models or do I have to provide them?
A: Either way. We have professional or non-professional models we can hire. Of course, professional models cost more. You may also provide your own models. Check with us first for a list of parameters and clothing requirements. All models are required to sign a model release on the day of the shoot. Minors must have a parent or guardian signature.
Q: Do you travel to locations outside of San Luis Obispo county?
A: Yes, we are available for world wide travel. Travel days are billed at 1/2 our daily rate plus all expenses.
Q: Do you retouch the images if needed?
A: Yes. We make sure our images have no dust or other blemishes before we deliver them. If other special requirements are needed such as; removing backgrounds, altering colors, manipulating from original, you will be billed at our standard hourly rate.